News & Events
SUSHI-DS DMX Controller
SUSHI-DS is the most attractive DMX lighting control package on the market. With 128 DMX channels and 4 software included, it will transform your computer to a professional lighting controller!
It uses high quality hardware designed, a world-class design : stand alone, metallic box, USB, XLR 3 pins, 128 DMX channels, expandable to 512, 2 indicators, one button.
SUSHI stands for "Sunlite Universal Smart Handy Interface".
Software Compatibility
The USB-DMX interface is compatible with Windows, Mac, Android (32bit et 64bit). With the cross-platform Developer Kit and the SUT Upgrade Technology, DmxSoft is able to offer the most popular DMX software in the world.
Windows software are included for free with unlimited time: Daslight DVC1 + Sunlite 2004 + Easy Stand Alone 1 + Lumidesk Express. (Mac software is available as an upgrade)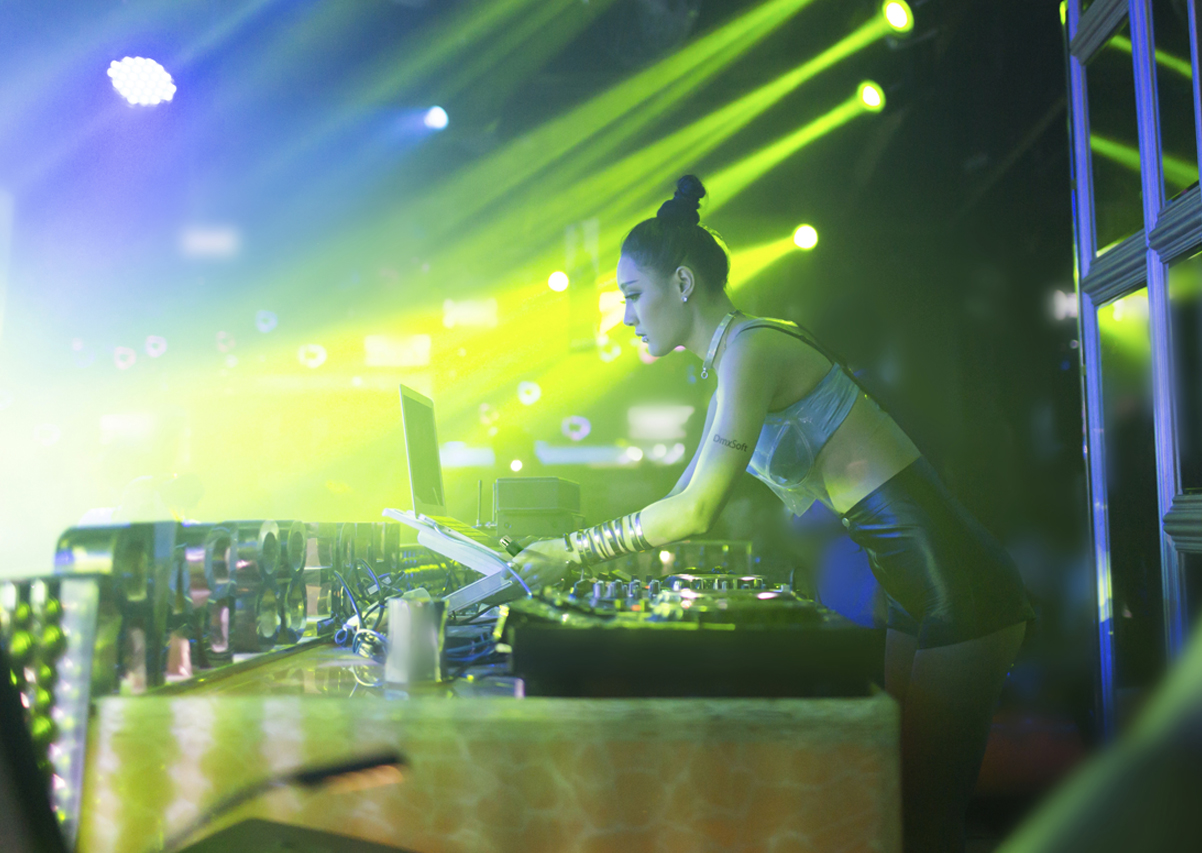 Control
With a library of more than 15000 fixture profiles, you can easily patch any fixture into the software and control within just a few minutes. Create your own profiles using the included Scan Library editor. LED lamps need to be connected through a DMX driver.
Just plug it in and enjoy using the most popular software in the world.